Message from Chief Robert Kracyla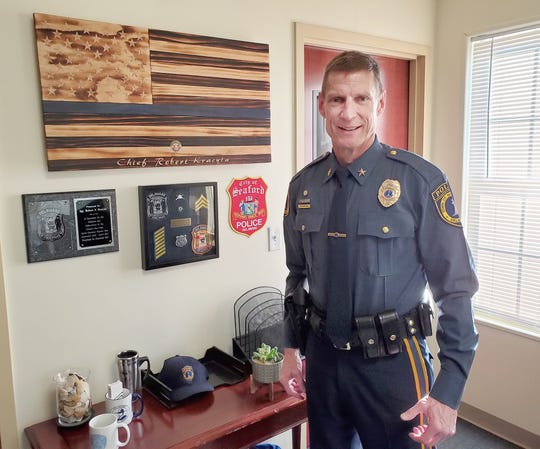 On behalf of the men and women of the Middletown Police Department and the Mayor and Council, I want to welcome you to our web page.
The Middletown Police Department was founded in 2007 to meet the growing community of the Town of Middletown. The police force is now nationally accredited and has grown from 20 members to currently 39 sworn members, 7 civilian support members as well as a seasonal bicycle unit. The Department is comprised of various units, to include: the Patrol Division, Criminal Investigations, Community Services, Bicycle Patrol, Intelligence Analyst, Mobile Operations and Administration & Accreditation.
We serve over 25,000 residents and a large business and retail community. We believe in strong community engagement and forging long term partnerships; which is reflected by our mission statement:
"To honorably serve the citizens of Middletown and its visitors using community oriented professional services."
As a Police Department, we have selected and serve through core values that are fundamental to Law Enforcement Officers:
Integrity - Courage - Accountability - Respect - Empathy
We are all honored to be a part of the Law Enforcement Agency that represents our Community.